How to mask a photo with shapes in PosterMyWall
Thinking if you can mask a photo with shapes? Surprise: yes, you can! It's easy and people are absolutely loving this new improvement to the masking tool.
To learn more about masking your photo with shapes, watch the quick video tutorial above or continue reading:
Mask with shapes
Select your photo for masking.
Click 'Mask' in the right contextual menu (it's the goggles icon).
Click 'Shape' in the lower right corner of the pop-up masking menu.
Select a shape to use for masking. Select from a wide of shapes and clipart, including circle, oval, rectangles, arrows, speech bubbles and more.
Place the shape on the photo and resize it by adjusting the shape's dimensions using the corner bazels as per need.
Invert masking using the 'Invert' option. This will mask the shape out of the image.
Use the 'Color pop' option and make the color of the image within the selected shape pop out, leaving the remaining image with a cool, black, and white effect. You can couple this with the 'Invert' option to invert colors.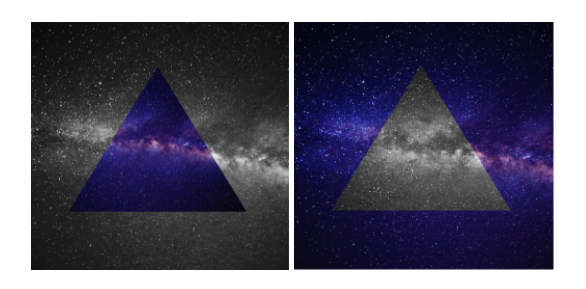 Click Mask to confirm your selection. Otherwise, you can use the red Remove Mask button to remove the mask.
And you're all done!