Here's how you can add stickers to your design:
Open the editor and hit the "Elements" button on the left selection bar.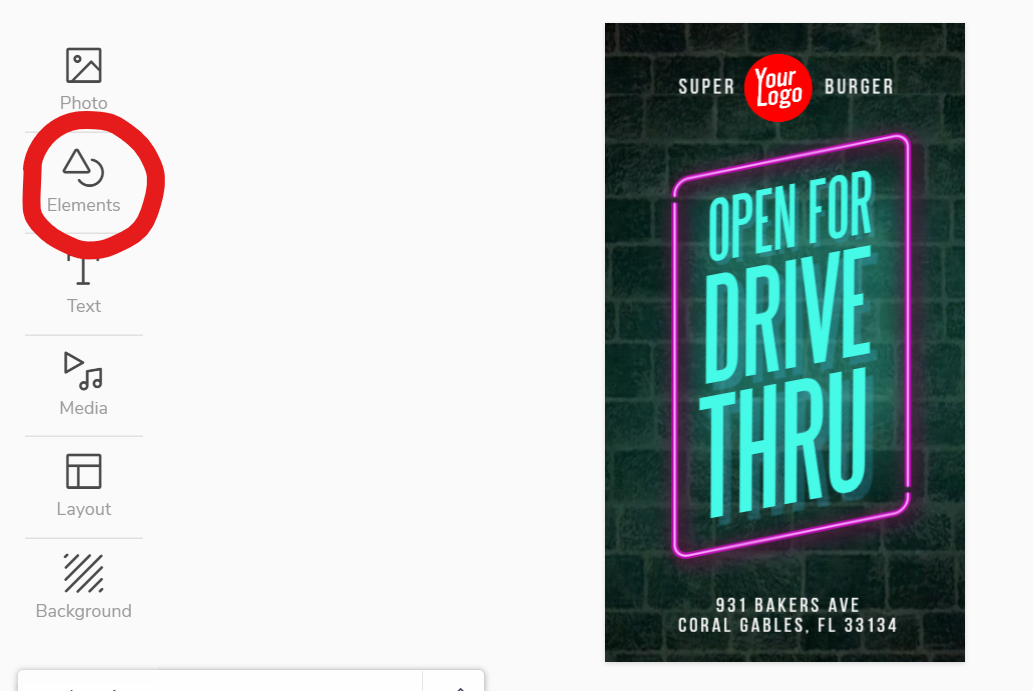 Click "Add sticker". A pop up showing all available stickers will open.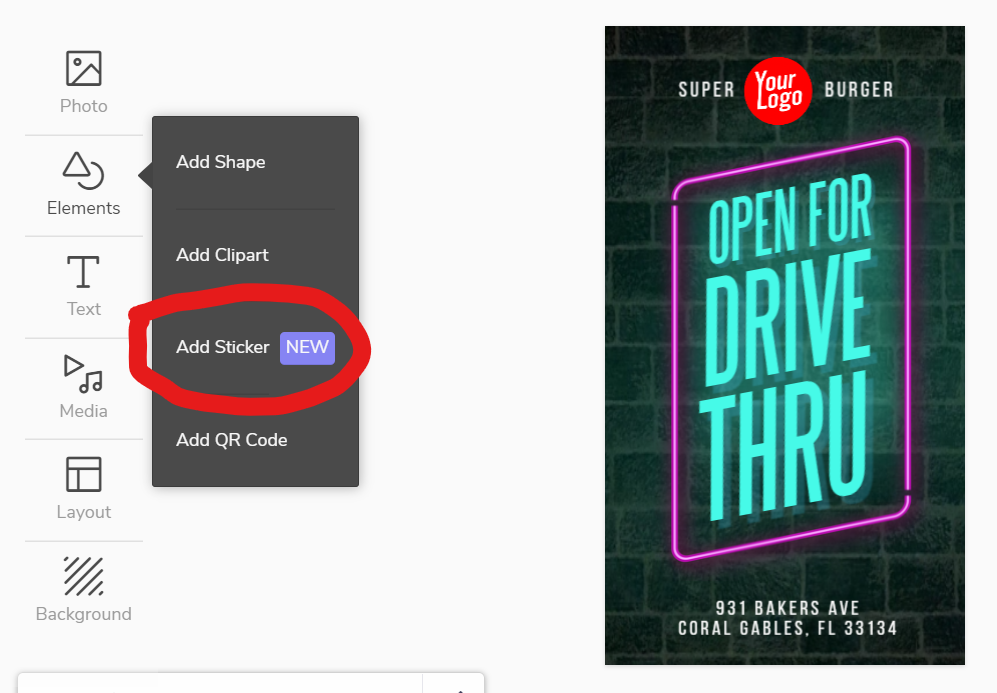 3. Browse through the stickers or use the search box to find a particular kind of sticker. Simply type a word (such as 'drink' or 'food') in the search bar and all relevant results will show up.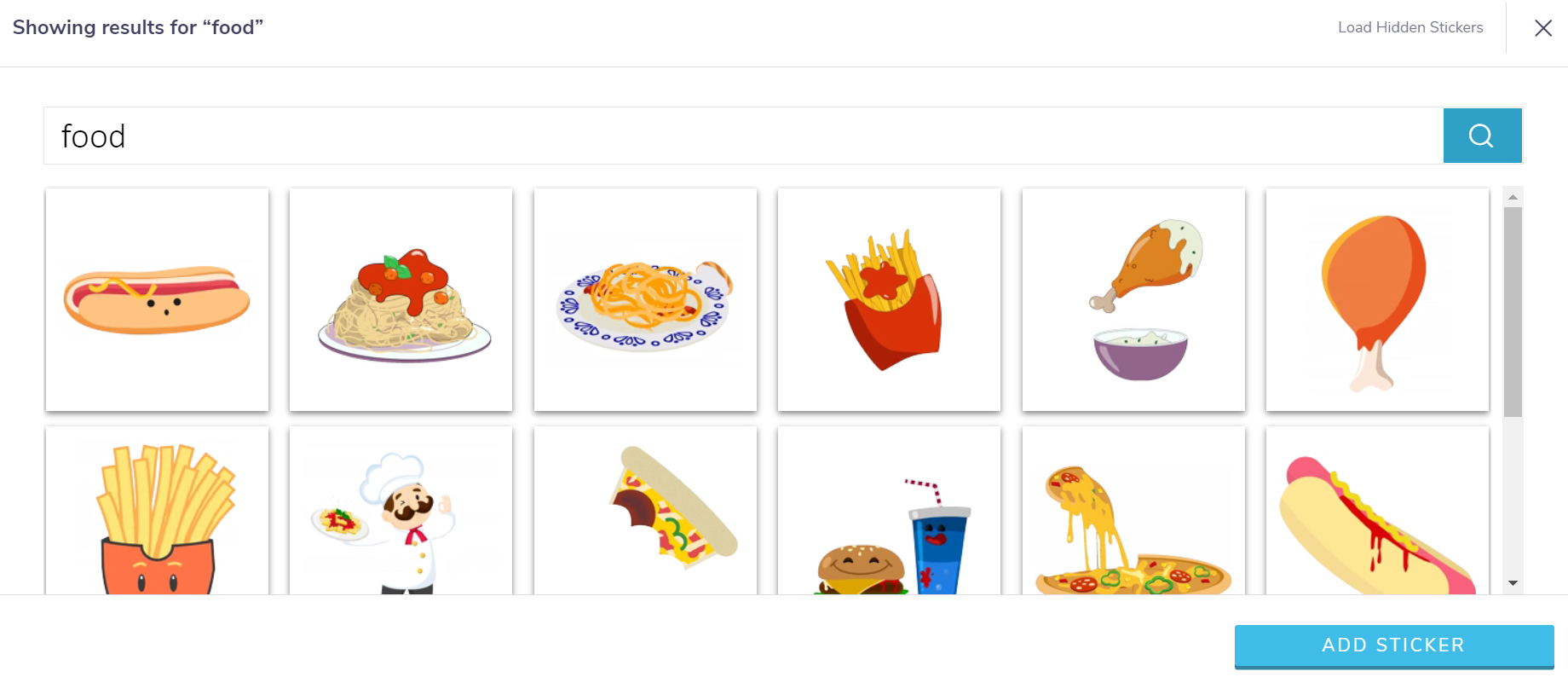 Once you've picked a sticker, click the blue"Add sticker" button on the bottom right of the sticker menu.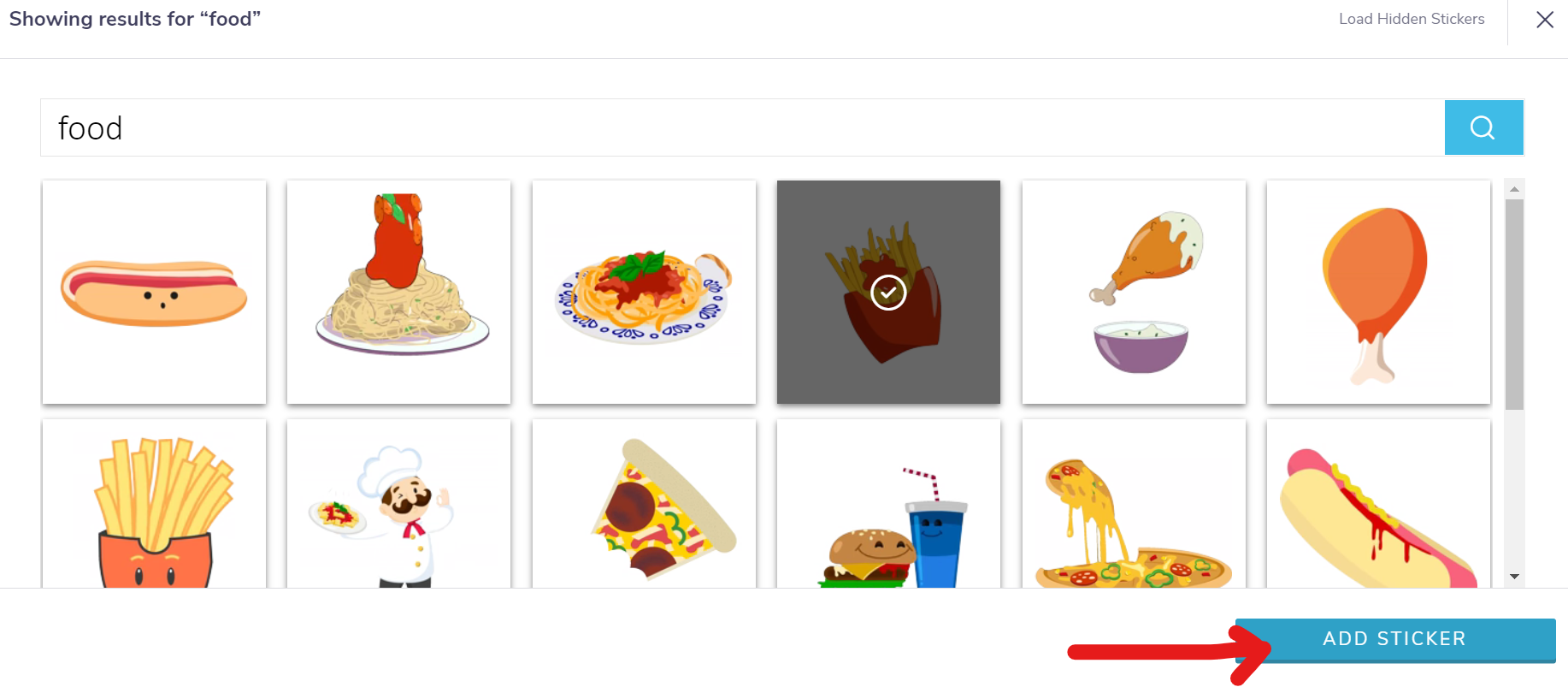 Customize your sticker by selecting then using the editing and positioning tools on the right contextual bar.
Editing your stickers
There's a ton of ways to edit your sticker to fit the overall look of your design. These effects include:
Edge Effects: Add rough, square, oval and other kinds of edges to the sticker.
Shadow: Add a shadowy layer around one side of the sticker. Opacity, intensity and position can be altered.
Glow: Add a light or intense glow around your sticker. Great for collages.
Border: Add a rounded or rectangular border around the sticker. Color and thickness can be varied.
Filter: Filters include sepia, black and white and inverted.
Tint: Add a colored tint across the sticker. Can be coupled with filters.
Multiply: Multiplies pixels in the design, making it darker. A color overlay is also added, which can be adjusted according to your need.
Brightness: Adjust the brightness of your sticker.
Positioning tools include:
Flip: Flip your sticker vertically or horizontally.
Stretch: Stretch your sticker vertically or horizontally.
Align: Align your sticker to the top, bottom, left, right, or center of the design.
You can also adjust the video editor tools on the bottom right of the editor to change the play duration of your sticker.