You asked, we delivered! Slideshow is one of our newest features that allows you to make text items that appear in sequence. It's is now available for use in the PosterMyWall editor.
In this blog post, we'll highlight how you can create a slideshow in your design and offer you a starting point to create your animated text items.
How to create a slideshow?
For a detailed guide about using Slideshows, see this article.
To create a slideshow with text, select a plain text item (this does not work on fancy text) OR click 'Text' from the left menu, and select 'Add Slideshow' from the expanded options.
On the right column of the editor page, add your text content under 'Slides'. Use the small square box besides the Slideshow text box to set the time duration for each slide, in seconds. It is set to 3 seconds by default.
Add more slides by pressing the either the T, photo or video icons. You can add either a text item, photo or video with in your slide, depending on the button you click. Use the media controls on the bottom left of the editor to play or stop your slide.
Slideshow text content can be customized like plain text. You can change the text's font, color and general formatting. Text formatting can vary from one slide to another, allowing you to try out different design styles for each slide.
You can also add an intro delay to your slideshows.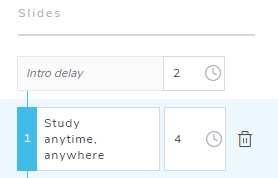 Just add the time (in seconds) beside the 'Intro delay' text box. If you've added a 2 second delay, the slideshow will start 2 seconds after the video starts.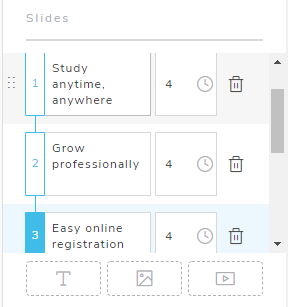 Slideshow is free to use, and it can be used on all kinds of designs. If your design is an image, adding an slideshow will convert it to a video. The design can be downloaded as an mp4 or .gif file.
What to design?
Slideshows come in handy by adding more to your design without using extra space. Use slideshows to give your design a clean modern look without having to compromise on content.
Our design community has prepared templates you can use for a variety of situations, including birthday invitations, sale advertisements and cute self-help notes. Click any of the templates below to start customizing in the PosterMyWall editor.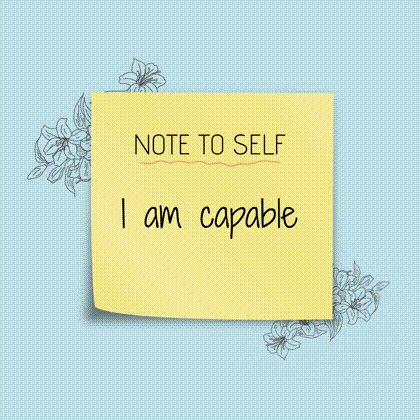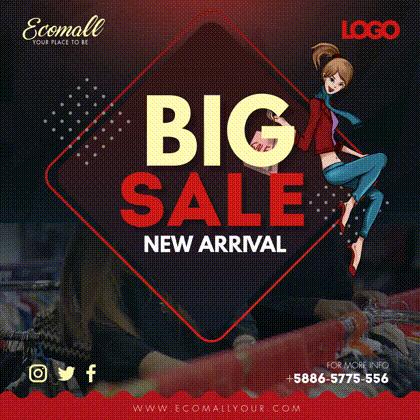 Looking for more templates? Give us suggestions on the kind of designs you'd like to see with slideshows in the future. Just send us a message here.
Senior editor at PosterMyWall.